Activities : Library
---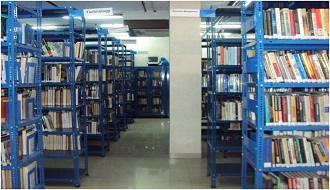 Visit Gharda Library Bandra Website

The "Bai Ratanbai Gharda Memorial Library" (http://ghardalibrarybandra.org) was founded in 2009 by Padma Shri Dr. Keki Gharda, Chairman and Managing Director of Gharda Chemicals Ltd.

An alumni of Bandra's St. Stanislaus School, the 89 years old Dr. Gharda is an icon in his own right. He is globally respected as a Philanthropist, Chemical Engineer, Inventor, and Entrepreneur; with a Ph.D. in the chemical engineering field from Michigan University, USA. Dr. Gharda is the Founder, Chairman and Managing Director of Gharda Chemicals Limited, an R&D based company that does business in agrochemicals, polymers, etc. The Indian government has recognised his pioneering and path breaking work in chemical engineering and innovation by awarding him a Padma Shri in 2016.

Among several social initiatives of Dr. Gharda, the BRGM Library propagates the vision 'Make Books Your Companion' in memory of the late "Mrs. Ratanbai Gharda", mother of Dr. Keki Gharda. It is an initiative of Gharda Chemicals Ltd., and is managed by the Gharda Foundation.

The library is open to the general public, and has a collection of more than 15,000 books, 13 Newspapers & 30 magazines covering topics of Literature, Religion, Philosophy, Management, Banking, Finance, History, Geography, Medicine, Technology, Travel & Tourism and many more. There is also a delightful Children's Section catering to children from the ages : 5 to 14.

The Library is housed in Gharda House, a modern glass building on Hill Road. The fully automated Library caters to a diverse range of members that include: students, general public, and senior citizens. The Library is equipped with two air-conditioned Reading Rooms, with a seating capacity of 250 people. The reading rooms are open for the members for 7 days a week, from 9 am to 10 pm.

As a part of its outreach programme, the BRGML organizes events for senior citizens and school children periodically. Dr. Gharda has dedicated this library to the pursuit of knowledge, by one and all. The BRGML remains committed to his vision.