Activities : Health
---
Visit Bai Ratanbai Gharda Hospital Website

Gharda Foundation has started Bai Ratanbai Gharda Hospital in Lavel (Khed) Gharda Institute of Technology in Year 2018.

Bai Ratanbai Gharda Hospital (http://brghlavel.org) is a calmination of years of efforts of Dr. Keki Gharda towards improvement and providing affortable health care to resident near khed and chiplun area.

The Motto of hospital is "Sarve Santu Niramaya" and affordable care for all.

The facility is the multispeciality hospital with cummunity care as its core value.

The hospital will be Striving to achive its goal with help of active participation from Doctors and Government officials in the area.

We are looking forward to serve the community to best of our ability.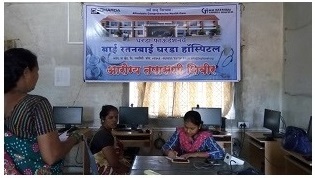 Community Initiative

The Gharda foundation has been involved in community care since 1995.

Gharda Foundation's has taken up projects like Cardiac ambulance, Primary health center & conducting camps in villages & Schools.